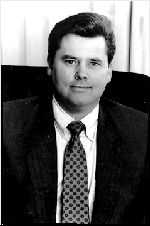 Scott T. Olson




Home


Family


Professional Activities


Personal Activities


Accomplishments


Continuous Education


ADC Technologies


Bar Code


RFID


Fishing


Flying

---
Resume
---
Scott T. Olson
215 3rd street, Cambridge, IA
515-451-7445
www.scottolson.name
CAREER PROFILE
30 years in Computer and ADC (Automatic Data Collection) industry with proven experience as a high-tech sales and marketing executive. Accomplished, professional public speaker, with a rapid and consistent record of growth and advancement. Skilled in public relations. Hasextensive network ofcontacts and works effectively with organizations, community, and government leaders while solving technical issues. Analytical and organized with excellent written, verbal, and interpersonal communications skills.
SELECTED ACCOMPLISHMENTS
Management
Assisted in building a one man manufacturers rep company into a $10 million prominent bar-code VAR/Systems Integrator with 50+ employees in the Midwest by starting as first employee at the bottom and working way up into management.
Opened a remote sales office and developed territory in Iowa,by managing sales, service and software programmers.
Launched and implemented TQM program through mandatory off-site training by working with suppliers and customers to design customer/supplier guidelines and creating our own company Quality Council.
Sales & marketing
Top sales representative with sales exeeding $1 million per year, pioneering and developing territory in the Midwest by being a road Warrior and living at Super 8.
Successfully sold peripherals for Printronix, Intermec, QMS, Zebra, and Symbol, by becoming a trained and certified product specialist for each product line.
Vendor of choice at IBM, Honeywell, 3M, the Mayo Clinic, Target, and Unisys because of the relationships I developed with their purchasing, IT and operations.
Built marketing department by designing, developing and producing customer training books, videos, mailings, brochures, catalogs and managing trade shows and media list.
Expertise as Web Developer; Webmaster for several websites and blogs. Active in Social Media and affiliate marketing programs.
Education and T raining
Considered an expert in the field of bar coding and systems integration. Experience with OCR, Voice Recognition, Vision Systems, Biometrics, RFID, Data Communication and EDI.
Recognized for educational contributions in designing, developing, and producing bar code seminars, workshops and courseware for Fortune 500 companies, associations, Universities across the country.
Educated and trained companies on planning, designing and implementing automatic data collection systems, written training course materials for project managers to serve as facilitators and trainers for mainframe, client server and PC environments.
PROFFESSIONAL EXPERIENCE
2005 to 2009
Sauer Danfoss
Production Operator Technician
2003 to 2005
Laser Data Command, Inc.
Sales Manager of ID Systems and Integration
2001to 2002
United Rentals, Northwest
Outside Sales Representative

1999 to 2000
International Technologies & Systems, Inc.
New Brighton, MN Eastern Regional Mgr.
1998 to 1999
Vertical Systems, Inc.
Minneapolis, MN Marketing

1993 to 1995
EduTEC, Inc.
St. Paul, MN Founder and President

1976 to 1993
Dytec, Inc.
St. Paul, MN Sales / Marketing
PROFESSIONAL ORGANIZATIONS
COMPUTER SKILLS
Windows Office Suite, Front Page, Outlook, Quick Books, Webclerk, Salesmgr, ACT, TeleMagic, Power Point, Project-Fastrack, Visio (flow charting),, Telecommunication pgms.
Bar Code Label and printer software, proprietary and Windows Data Collection
Macintosh Software: Page Maker, Quark, Mac Link (MAC toPC), Several Bar Code Label and printer programs.
Internet: Dreamweaver, Fireworks, Doing Business on the Internet, Social Networking and Affiliate Marketing.
EDUCATION
DMACC - Robotics, Industrial Technology-sensors.
Normandale College - Associate of Arts - Marketing.
University of St. Thomas - Mini Masters in E-Commerce and the Internet
University of St. Thomas - Mini Masters in Manufacturing Systems
Carlson School of Management - Leadership Masters Program
Project Management Institute - PMBOK certified